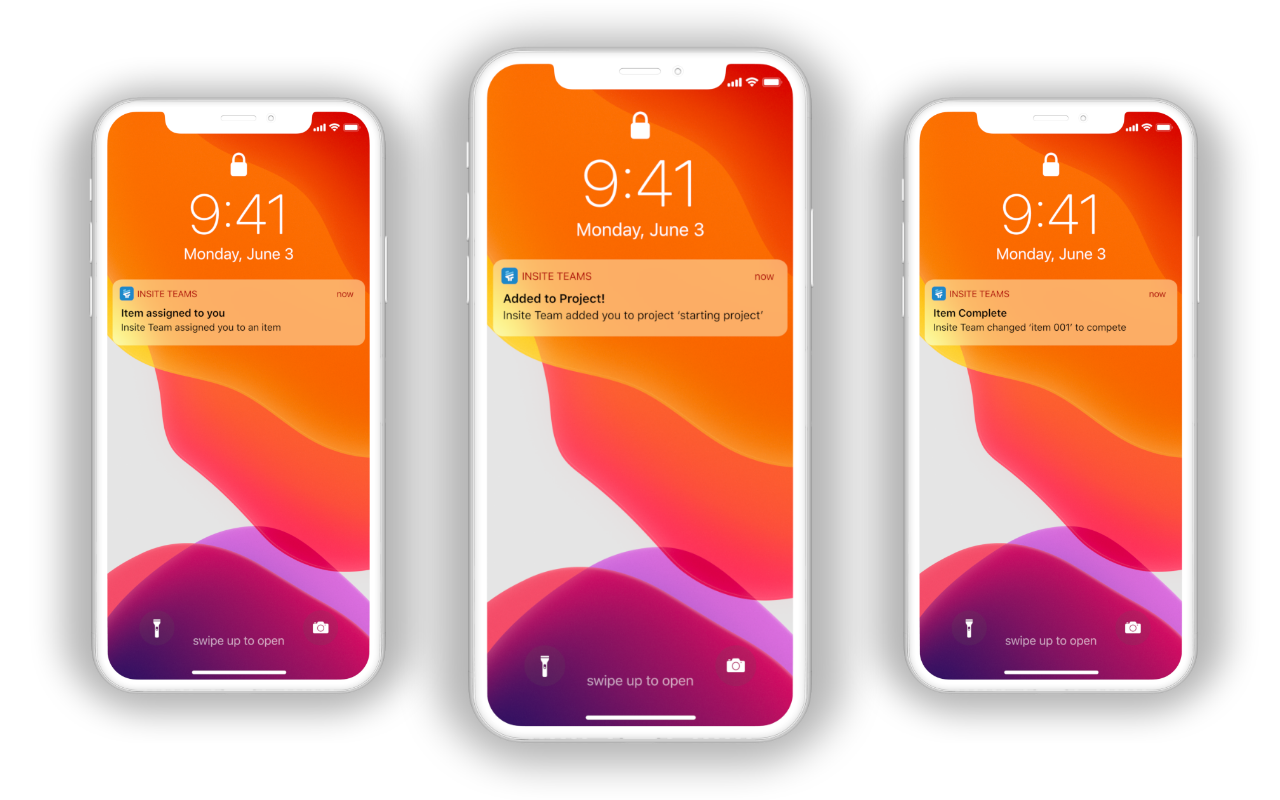 Introducing notifications!

Our first update to the Insite beta is now live on all platforms. We have received some great feedback so far, some of which has been incorporated into this update along with some additional features and some further bug fixes.
The most prominent features of this update are notification support and the ability to tag project users to assignees. These features work hand in hand by notifying users when they are assigned an item as well as notifying them of updates to those items. This is the tip of the iceberg for features related to linking assignees. Keep reading to find out more about or intentions for the next few updates!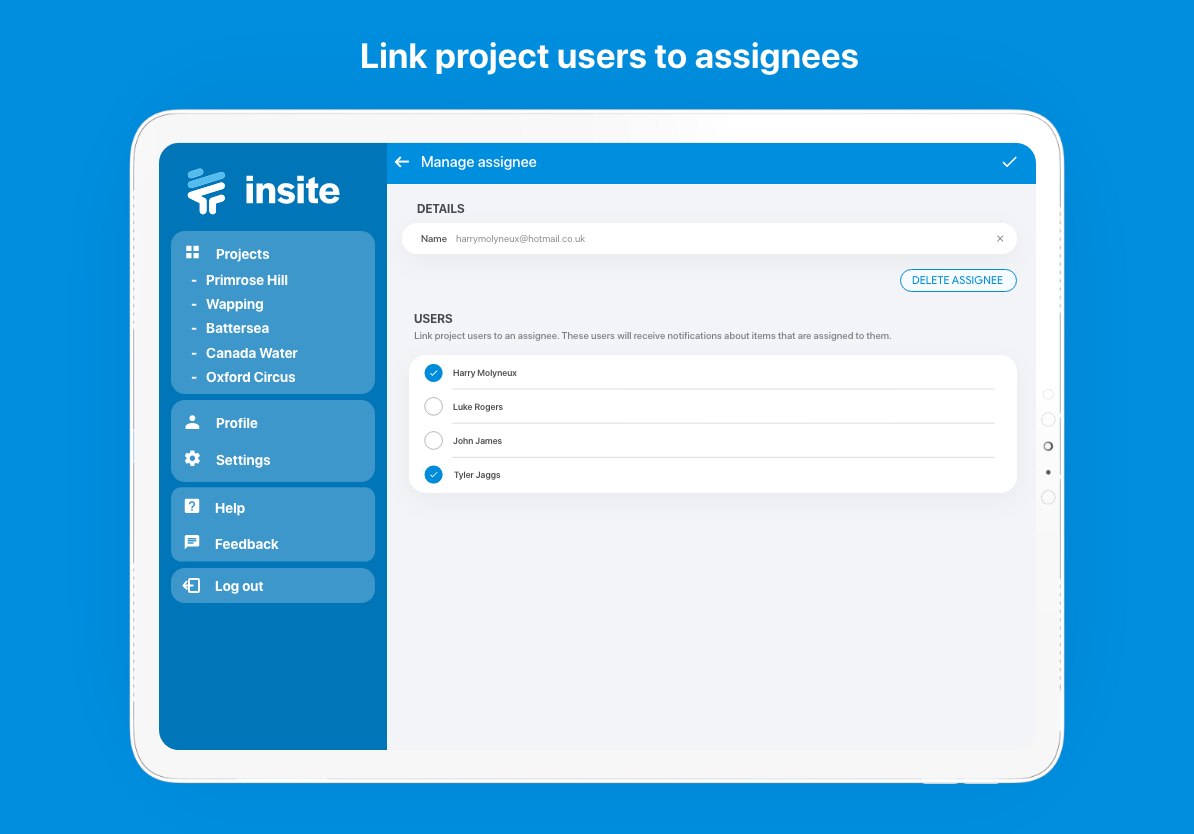 Here's what we've added and fixed in 0.0.21:
Features added
Notification support

Added to plan
Removed from plan
Added to project
Removed from project
Assigned to an item
Removed as assignee on an item
New item added to list you created
Item status change on item created by you

Link project users to assignees for notifications
Link out to troubleshooting page
Project admins can now edit other users item details on open lists
Initial offline support
Bugs fixed
Choose images issue on Android 10+
Project user, plan users, assignees, locations ordered A-Z
Clearer read only indicator
Image editor performance improvements
Fixed layout on orientation change when using tablet
Formatting of comment dates in reports
Other bug fixes/performance improvements
Make sure to check for updates on TestFlight on iOS or on the Play Store for your Android phone or tablet.
Our plans going forward
The main features which we are working on for the next update include:
Refreshed templates for both the excel and PDF reports
Improved filtering and sorting of items to include:

sorting by assignee, location and due date
filtering based upon who added the items

The ability to flag an item as in progress or complete when you do not have permission to change the item's status

the item owner will receive a notification for their review.

Improved comments system to display who added and the date
Going forward periodic updates will be released to the beta every 2-3 weeks which will continue to improve the features and performance of the app. We are prioritising features based upon the feedback and suggestions we receive to ensure the most important features are being actioned first, so please keep the feedback coming!