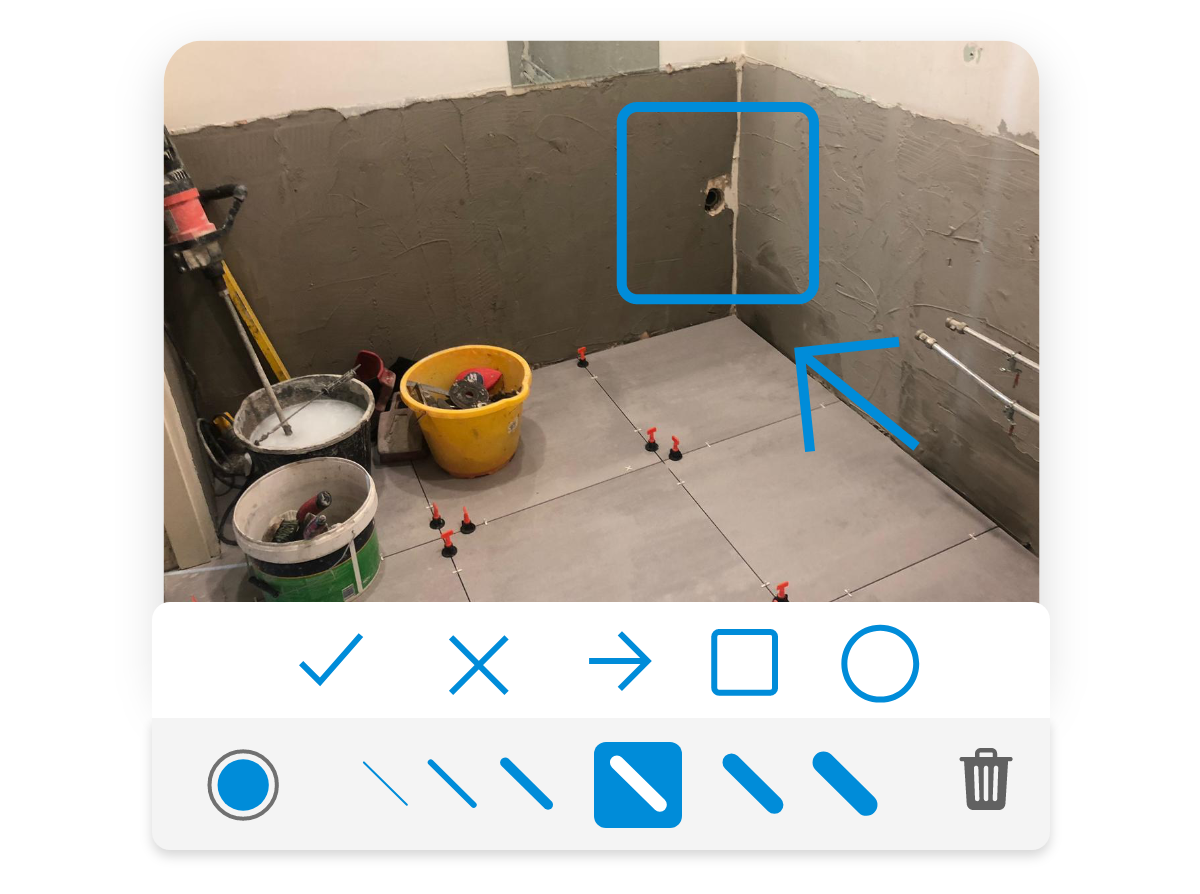 The all new improved photo editor

We've taken your comments on board and added a suite of shapes into the photo editor. You can now choose to add arrows, ticks, crosses, circles and squares which can be customised with a selection of colours and brush sizes to make sure they stand out. Enhance the quality and clarity of your of you mark up's to ensure that the message is received.
As well as adding in shapes we have given the photo editor an overhaul in the way it functions and performs. Mainly, you now have the ability to revisit your edited images and amend the mark ups. If you need to change that bit of text or point the arrow in a different direction then just open up the image editor, select what you want and a set of tools will present themselves for you to start re-editing.
Here's a run down of what's new in the photo editor:
Features added
Add shapes to your images
Revisit edited images after they have been saved and update mark ups
Change the colour of shapes, drawn lines and text after they have been added
Update the thickness of existing shapes and drawn lines
Update text after it has been added
Performance updates for stability and speed
Make sure to check for updates on TestFlight for iOS or on the Play Store for your Android phone or tablet.
Our plans going forward
Over the next few months we are turning our attention to the full release of Insite, which will be made available to purchase in early 2021! For more information about the release and pricing head to insite.co.uk/pricing.
As we get closer to the launch we have made Insite available for anyone to download on the Play Store. Previously we required your Google account to add you to the approved list of testers but it is now readily available. We have also made access to the web platform open. This marks a milestone in our development as we are confident that Insite is in a reliable position for anyone to use.