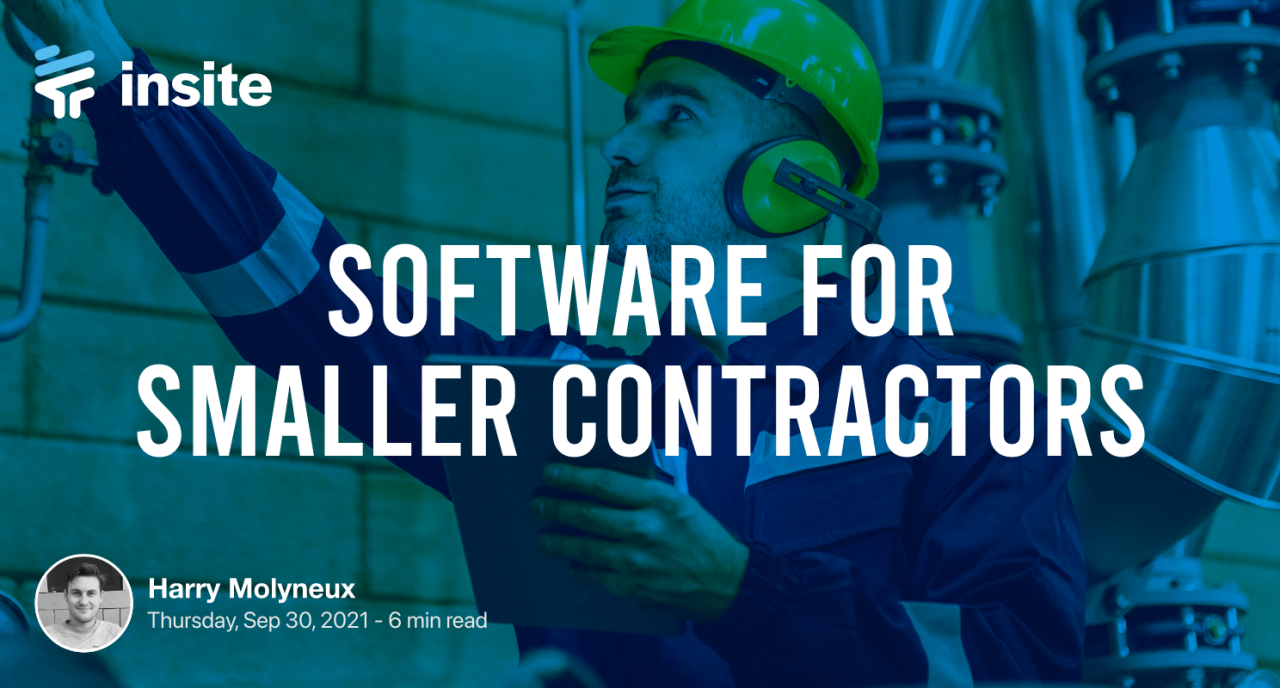 Technology is revolutionising almost every industry across the world. With advances in new technologies and the adoption of agile working, the majority of industries have shifted to working smarter, not harder. Construction is one industry that is seriously falling behind in terms of digitisation, with agriculture and hunting being the only areas that are utilising even less technology[1].
Lack of Technology Holds Back Productivity Growth
There is no denying that construction is a steady field to work in, however, when the market is analysed, it is found that productivity within construction has been relatively flat.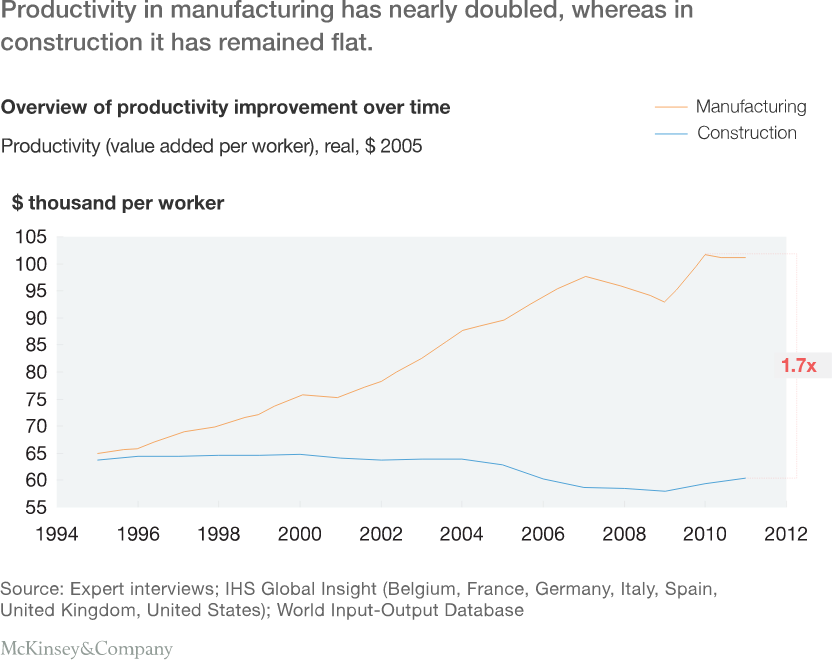 Source: McKinsey & Company [2]
Industries such as marketing have almost doubled in terms of productivity, while the construction industry has remained stable. One identified reason being inadequate communication as a result of inconsistencies in reporting.
Understanding the Problem
It is accepted that the slow adoption of technology is an issue for the industry. However, this does not mean that the solution is a simple one. The rollout of new technology on construction sites that are geographically dispersed is difficult. To add to the complexity, smaller firms are also often less sophisticated than larger firms in terms of using technology. As these smaller firms are often sub-contractors for larger firms, this creates problems as there is a lack of consistency.
Technological Advances
Technology can be utilised in many ways and can help the construction industry grow. Construction project planning is already complex, and as buildings become more elaborate, intricate and require considerations such as being environmentally friendly, meeting all up-to-date health and safety regulations and being sustainable, the construction industry is only increasing in complexity[3].
"Smaller contractors are often at a disadvantage because the advances in technology tend to be aimed at the larger contractors and developers."
Smaller contractors are often at a disadvantage because the advances in technology tend to be aimed at the larger contractors and developers. The risk of this continuing means that the divide between smaller and larger contractors will widen.
Insite has identified this issue and is bridging the gap by offering affordable software solutions designed for the smaller firm.
The Right Solution
Technology can be used to create integrated data systems that allow for standardised practices across not only a company but all contractors and sub-contractors. At Insite, we have created an integrated platform that can be used in the field, both online and offline, or when working in the office on a desktop or laptop.
The software uses a centralised digital database, making it possible for the entire project team to have access to and oversight of every aspect of the project. This includes project audits, inspection outcomes, snag lists and completed safety checks. With Insite governance and accountability are maintained for you, helping you to assign, communicate and manage identified tasks and issues.
Whether it is auditing, planning, inspecting, or having oversight of a construction project, having the right software can increase efficiency, which in turn boosts productivity.
To find out more about the Insite solutions, here.
[1]: McKinsey & Company - The industry needs to change; here's how to manage it.
https://www.mckinsey.com/business-functions/operations/our-insights/imagining-constructions-digital-future
[2]: McKinsey & Company - How to build megaprojects better.
https://www.mckinsey.com/business-functions/operations/our-insights/the-construction-productivity-imperative
[3]: UK Connect - 10 Construction Technology Trends Impacting the Industry in 2021
https://ukconnect.com/construction-technology-trends/